Until recently, I had never purchased anything from LUSH. There always seems to be a ton of hype behind this store, and I walk by them often enough when I'm out shopping at malls, but I never really had the urge to go in and look around. I find the smell of the store to be a bit overpowering, to be honest. However, I am glad that I decided to go and try out a couple of things.
I've been hearing good things about all the different masks they offered and I figured it might be fun to try one of them. I decided on the Oatifix Face Mask, the sales associate recommended this for dry skin, my skin tends to get really dry in the winter so I thought this would be a good one to try out.
LUSH Oatifix Face Mask
Here's the front of the product.
Here's the back. As you can see, it has a best before date, and these masks need to be kept in the fridge.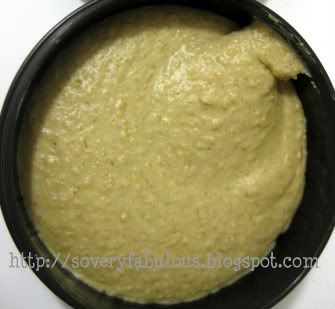 You can see what it looks like inside. The consistency is quite thick, but it does warm up in your hands making it easy to spread.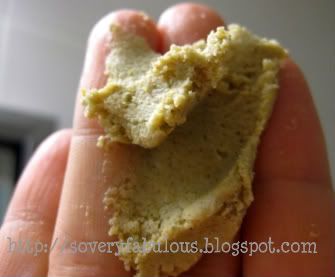 I only needed this small amount to cover my whole face. I absolultely loved the smell of this! The directions said to keep it on for 5-10 minutes, but I think I had it on for about 15. After washing and drying my face, it felt so smooth and soft! A bit of the smell lingered for a while after as well, which was great seeing how yummy it was.
Using this mask was definitely enjoyable, I think it was a nice treat for my skin. The best before date is in a couple of weeks and that one use barely made a dent in the pot, so I will try to use it often over the next little while and not waste any of it.
I am looking forward to trying other masks when I'm done with this one as well. They retail for $5.95CDN. A bonus is that if you bring in 5 empty black pots from LUSH, you can get a free face mask.
I also picked up the Lemony Flutter Cuticle Butter while I was there. I'll be reviewing that soon!
Have you tried any of the LUSH masks? What are your favorite products from LUSH?