On Saturday, I met up with
Jill
and
Naomi
for a trip to the MAC Pro store.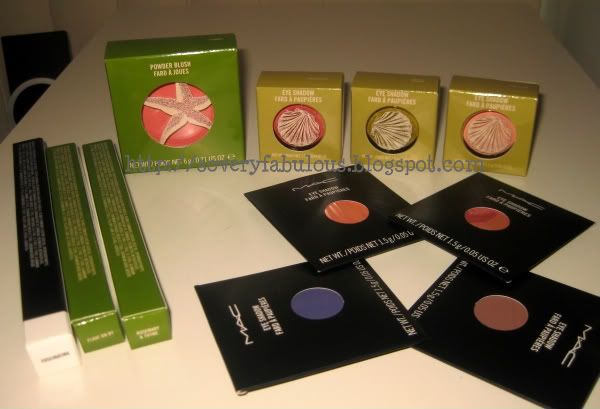 From the permanent line, I got Paradisco, Haux, Coral and Parfait Amour pro pans and Fascinating eye kohl.
I was excited to get some things from the new To the Beach collection. They were already sold out of a few things I wanted to get - Marine Life High-Light Powder and Temperature Rising lip pencil. I was also thinking of getting the Scorcher nail polish, but that was gone too and the collection had only been out at the pro store for a couple of days at that point. I guess I better hurry up and get the other things I want once the collection launches tomorrow!
I picked up Hipness blush, Rosemary & Thyme and Float on By eye kohls, and Firecracker, Sweet & Punchy and Sand & Sun eye shadows. Look out for a post with more pics and swatches of my To the Beach haul soon!