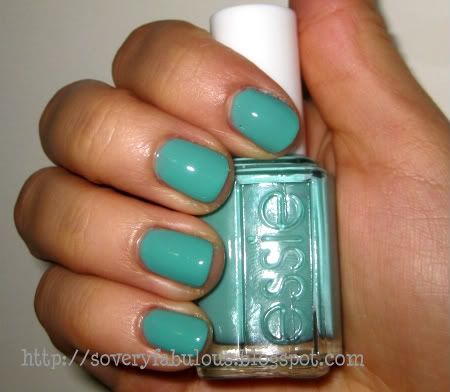 Essie Turquoise & Caicos
Essie released their Resort collection back in May, and I immediately knew I had to get this colour. It's gorgeous! It doesn't have the greatest application, the consistency is a bit thin, but I was able to get opaque coverage in 3 coats.
Every single time I've worn this polish, I've received compliments. Even my male dentist commented on it! This is definitely one of my summer faves.
Do you have any recent favorite nail polishes? What's your favorite colour to wear for summer?