I was lucky enough to get an invite to the MAC Spring Colour Forecast unveiling event last night. I've received invites to events before, but had never attended so I wasn't sure what to expect.
After checking in, we were given a sheet of all the items from the collection where we could mark off which items we wanted to purchase. It was a little hard to move around the store because it was really crowded. And hot! There were brightly dressed men walking around offering everyone cocktails and canapes, though I didn't take any of either. I made my way around to each display and figured out what I wanted. It was hard to narrow it down, I liked almost everything! I had a bunch of sets of empties that I was able to redeem for a few products, so that helped.
Here's what I ended up getting: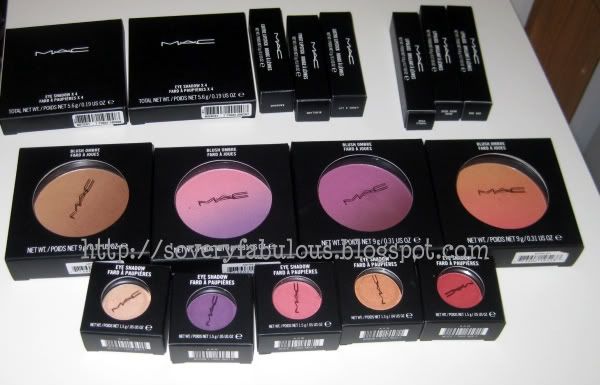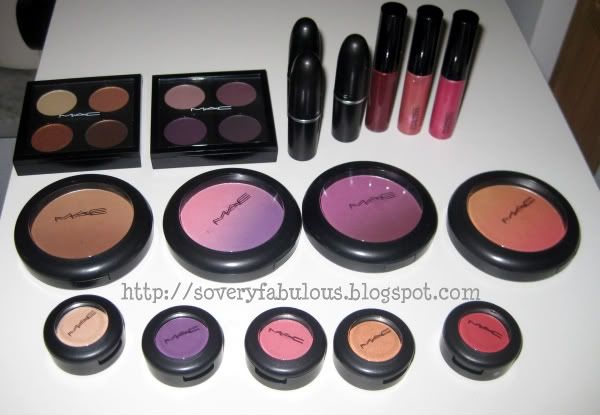 There was a bit of a mix up with what I marked off and what I was given, but I didn't notice until I left the store. I was given Nanogold eye shadow instead of one of the lipsticks I wanted, and I ended up with Almondine lipglass instead of the Gold Dust that I wanted. Whoops.
I'll be posting more detailed pictures of everything, and some swatches and thoughts about what I got in the coming days.