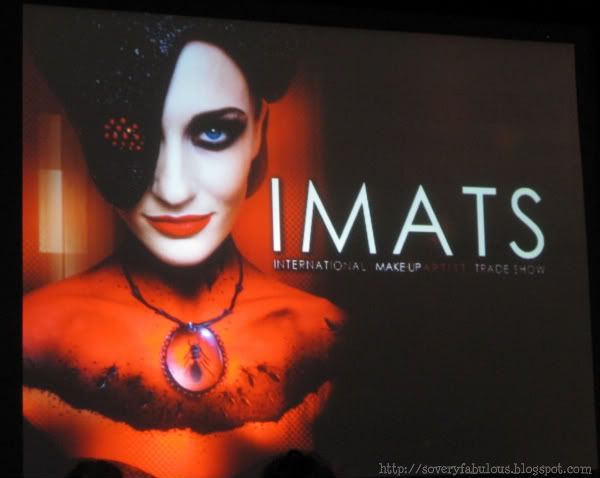 Last weekend was the International Makeup Artist Trade Show in Toronto. I attended on Saturday. It was my first year going, so I wasn't really sure what to expect. I did hear that Make Up For Ever was going to be 40% off so I decided it was a good idea to get there early and hopefully avoid crazy crowds.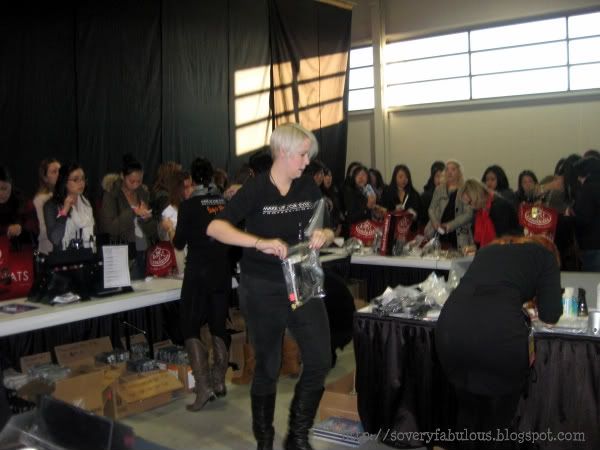 I got there right at opening and as you can see, it was still quite crowded. I even made up a list of what I wanted to get before going in hopes of being in and out of there quickly. I was disappointed to find out that they were not selling their eye shadows individually, only in pre picked palettes of 10.
I ran into
Enrica
pretty soon after I arrived and we browsed the booths together until it was time for Kandee Johnson's Q&A session. We were hoping to run into some other Toronto Beauty Bloggers there, but it was hard to find anyone because it was so crowded. We were lucky to get the last couple of seats available.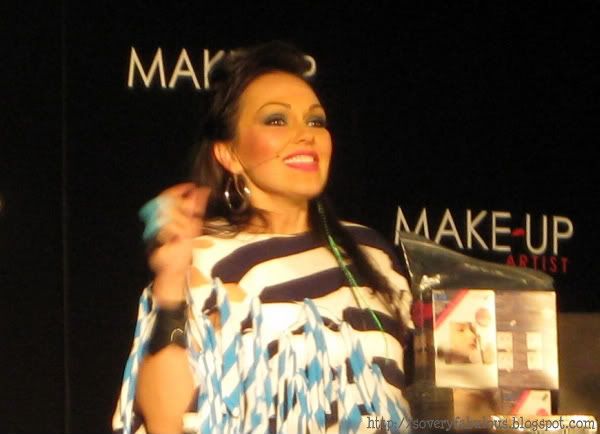 YouTube Guru Kandee Johnson
Kandee spoke about how she got started and answered audience questions about things ranging from getting into the industry, to air brushing and she gave makeup tips and tricks along the way.
Next, we went to a MAC presentation by Nadine Luke.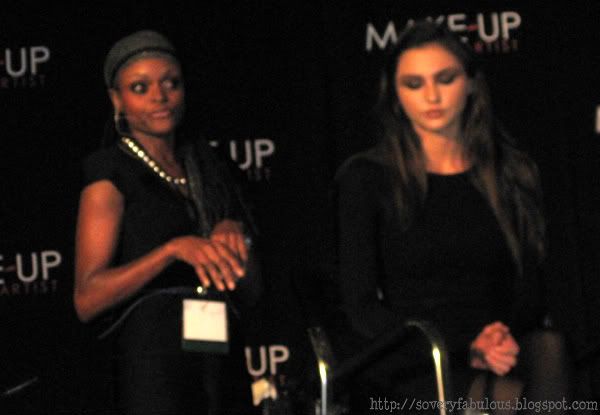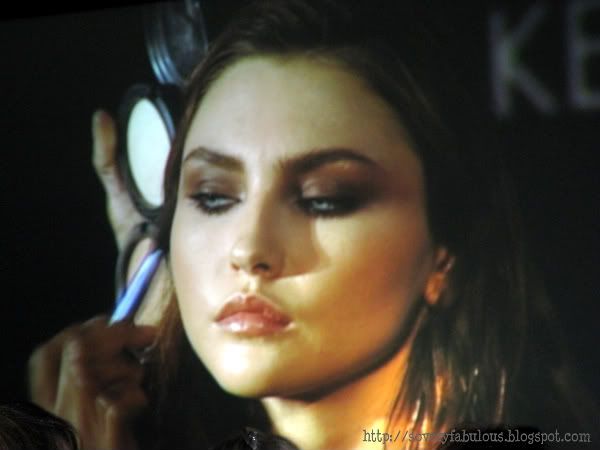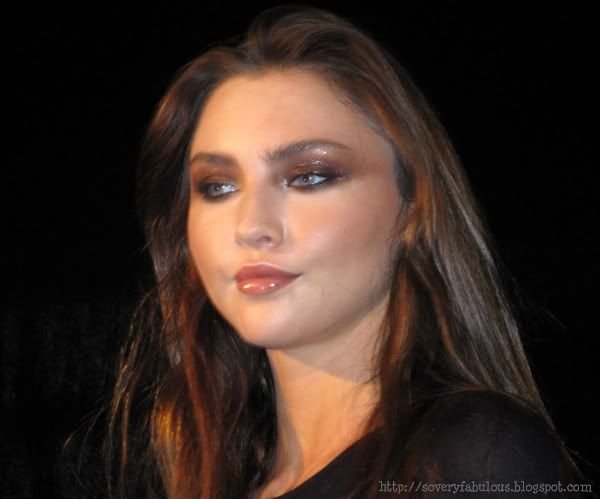 Nadine is MAC's Director of Makeup Artistry. She's the artist that did the famous Pamela Anderson Viva Glam ad campaign. She talked about the Fall and Winter trends, and also demonstrated some techniques on a model.
There was an Alice in Wonderland themed student competition and awards show going on, and I was able to get pictures of many of the entries.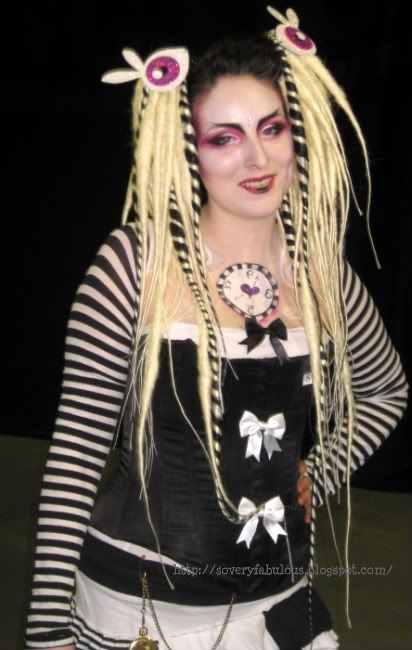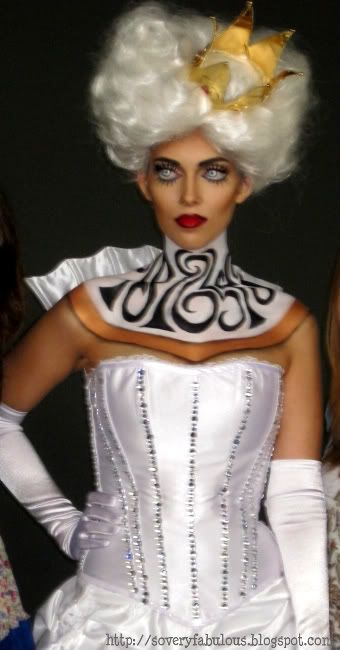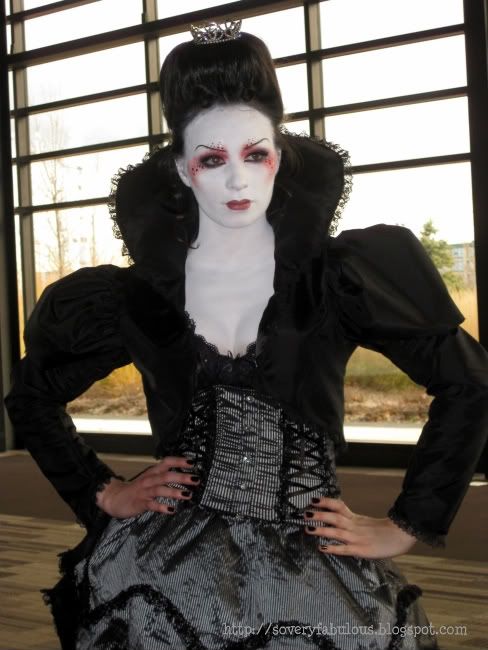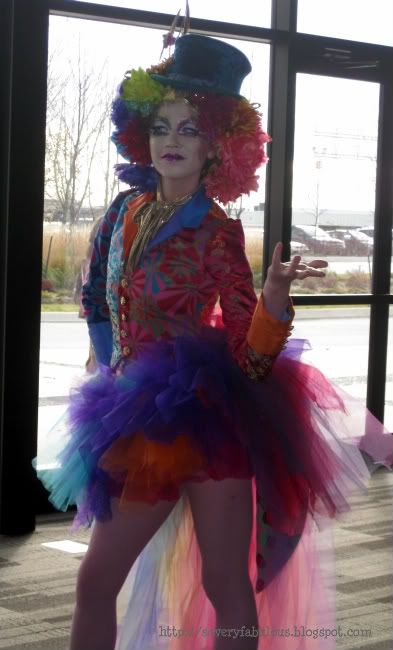 The winner!
It's absolutely amazing how great everyone looked!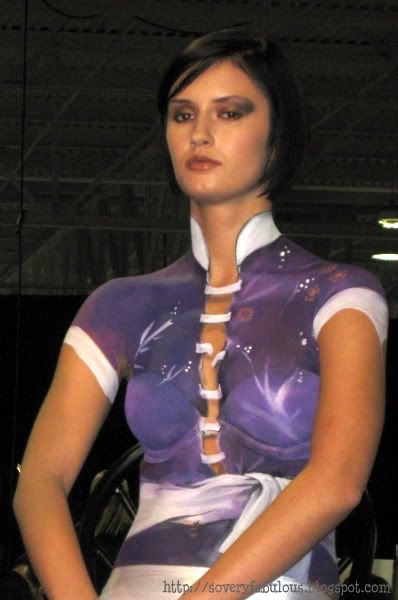 Body painting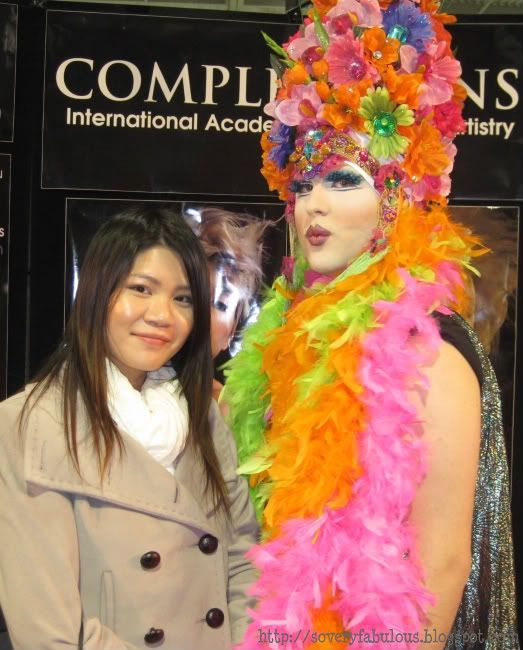 Enrica with one of the fabulous models.
I had so much fun, I'm already looking forward to next year.
Stay tuned for my IMATS haul post!