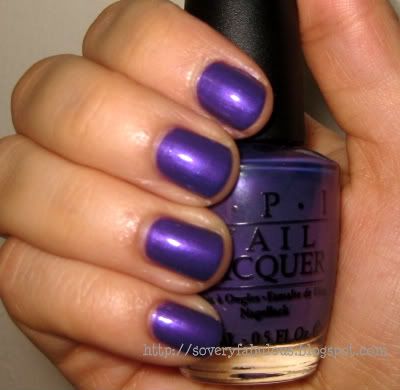 OPI Purple With a Purpose
Even though my first instinct was to use one of my pastel polishes for my Easter mani, I'm glad I picked this. It's a nice change and a bit brighter than all the pastels I've been sporting lately, and it still reminds me a bit of Easter somehow.
I've applied 2 easy coats and had no application problems at all.
Hope you all had a good weekend! I spent mine relaxing and eating Easter chocolate, yum!