I recently picked up a few polishes from the new OPI Hong Kong collection.
Meet Me on the Star Ferry, Bling Dynasty, Jade is the New Black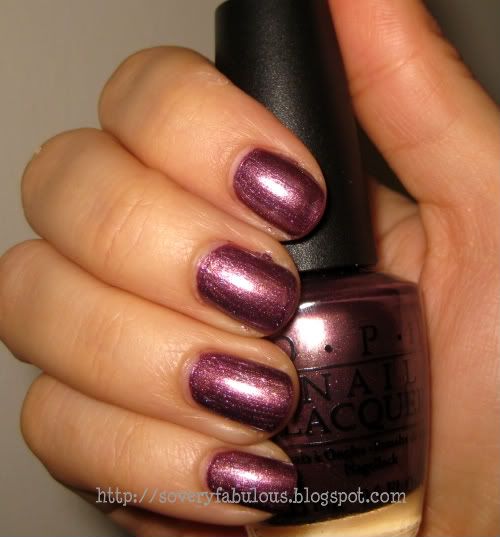 Meet Me on the Star Ferry
I love this colour, it's a purple but has a pinkish sheen to it. It applied well, this is 2 coats here.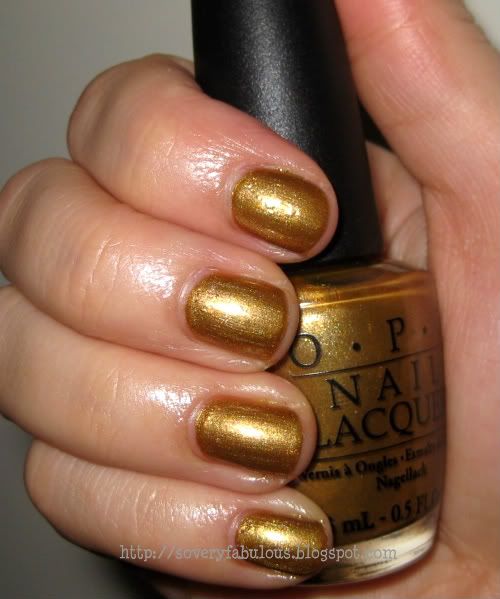 Bling Dynasty
Love the name. It certainly is very bling! Such a beautiful, rich gold colour that applied wonderfully in 2 coats. I've been wearing this as my manicure all week and couldn't stop staring at my nails!
Jade is the New Black
This seems to be the most talked about from the collection. I didn't even think I was that into green polishes, but when I saw this, I knew I had to get it. Boy, am I glad that I did. I don't have anything even close to this in my collection and I absolutely love it. It also applied like a dream, so smooth. This is 2 coats.
Did you get anything from this collection? What do you think of these polishes?