As some of you from the GTA may know, a few times a year, Estee Lauder Warehouse sales are held at Markham Fairgrounds. Brands there include Estee Lauder, Bobbi Brown, Clinique and of course, MAC. You need an invite to attend, and these invites are given out to Estee Lauder company employees, I'm not sure exactly who gets them.
I've only been to this sale one time before this in December 2008, so I was very excited to go to this. I went yesterday afternoon, at what seemed like the perfect time, around 2pm. There was no line, I was able to walk right in. Some things were sold out already though, so it can pay to get there super early and line up.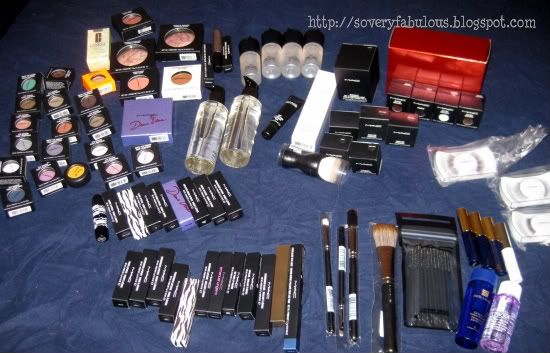 A picture of the goodies I got.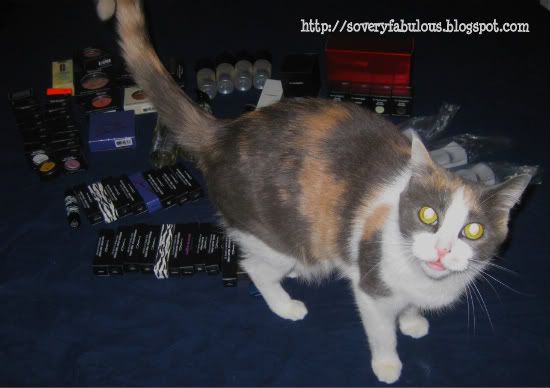 One of my kitties giving me an earful for not being the centre of attention while I was trying to take pics.
There were a lot of good deals. I got Cleanse Off Oil for $12 each. I some goodies in the $3 bins - mini Fix+, lashes, mini mascaras, Clinique and Estee Lauder makeup removers, pack of mascara wands. Got some brushes, a bunch of eye shadows, a couple paint pots and some lipsticks and lipglasses. I'm happy with everything I got. Can't wait to play with all my new goodies!
Anyone else go to this or have been to these sales before?