A few gals suggested I add more details on what I got from the MAC warehouse sale, so here you go!
Brushes - 272, 189, 165, 231, 180
Studio Moisture Tint SPF15 - This was $10! I just bought it at the store for $38 a couple weeks ago!
Skin Refined Zone Treatment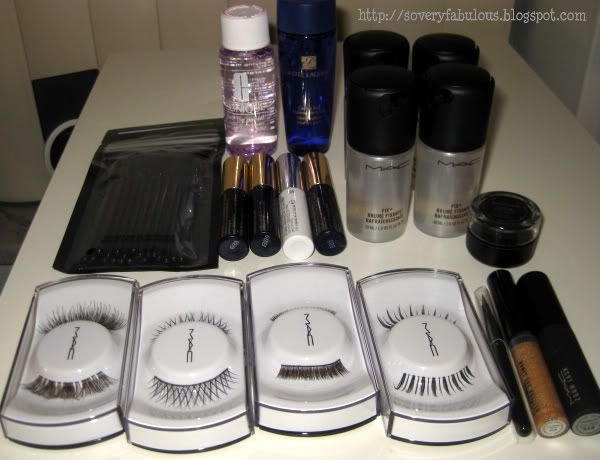 Stuff I got from $3 bins - mini mascaras, lashes, Clinique and Estee Lauder makeup removers, mascara wands, mini Fix+
Also pictured are some items from a gift set - Blacktrack fluidline, lashes, Blitzed glitter liner, a mini 209, mini Zoomlash.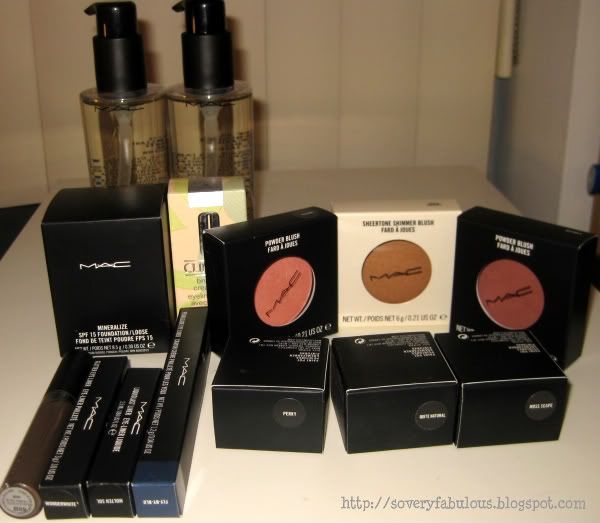 Cleanse Off Oil
Blushes - Other Worldly, Fleurry, Notable
Mineralize SPF15 Foundation/Loose
Paint pots - Quite Natural, Moss Scape, Perky
Clinique brush on cream liner in Bronze
Fly By Blu Pearlglide
Mink brow set
Wonderwhite glitter liner
Molten Sol liquidlast liner
Spectacle! High-light powder from the Dame Edna collection.
Perfect Topping MSF
Just a Pinch gel blush - so excited to get this!
Glitters - Reflects Blackened Red, Reflects Transparent Teal, Reflects Antique Gold
Deep Blue Green pigment
Lipsticks - Semi-Annual, Lickable, Hipster, Brave New Bronze, Way to Love, Marquise D', Full Fuchsia, "Red" She Said, Kanga-Rouge, Lavender Whip, Hue
Lipglasses - C-Thru, Gold Rebel, Loving Touch See Thru Colour, Not So Shy See Thru Colour, Looks Like Sin cremesheen, Grenadine Slimshine, Identity monogram lipglass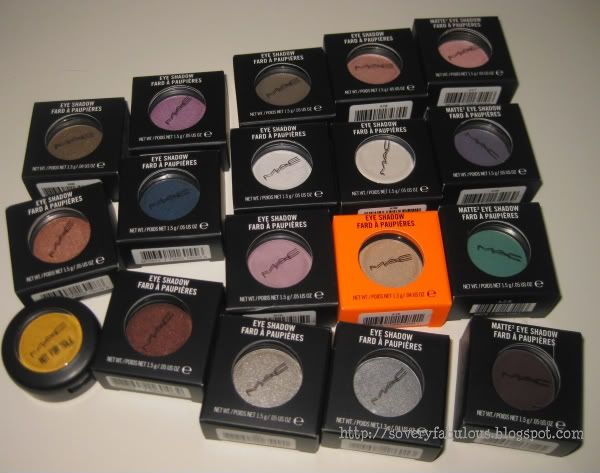 Eye shadows - Bright Future, Pen N' Pink, Poison Pen, Newly Minted, Signed, Sealed, Silverthorn, Femme-Fi, Apres-Ski, Chill, Of Summer, Arctic Grey, Vellum, Et Tu, Bouquet?, Henna, Bold & Brazen, Glamour Check!, Star By Night, Lotusland
Looks like I need to have a depotting party soon!