Here it is, my haul from IMATS!
I did the most damage at Make Up For Ever. I am disappointed that they weren't selling their eye shadows individually, I had made a list of all the ones I wanted to get. Instead, they were selling 4 different premade palettes of 10 eye shadows. I ended up getting one of them. A few colours were shadows on my list but unfortunately, the famous #92 wasn't included in the palette I picked. I also got their HD Foundation, an HD Primer (the green one), a Rouge Artist Intense lipstick and 2 Aqua Creams.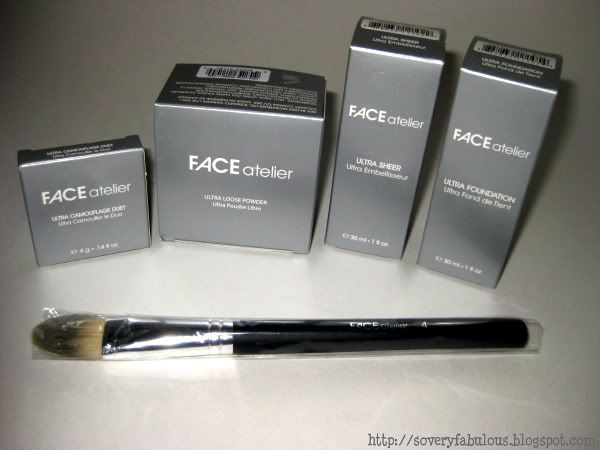 My next stop was the Face Atelier booth. I knew I had to pick up some of their Ultra Foundation, I've been hearing rave reviews about it for ages. I also bought the Ultra Sheer in Champagne - this seems like a similar product to MAC Strobe Cream, it'll be great to give some extra glow and highlight. The Ultra Camouflage Duet, Ultra Loose Powder and #4 foundation brush also came home with me.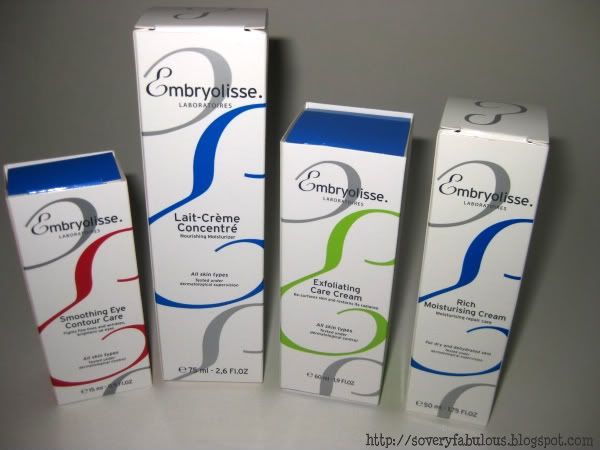 I've been wanting to try Embryolisse products for ages and was excited to visit their booth and pick up some products. I got the popular Lait-Creme Concentre, Rich Moisturising Cream, Exfoliating Care Cream and Smoothing Eye Contour Care.
Look at all the samples they gave with my purchase!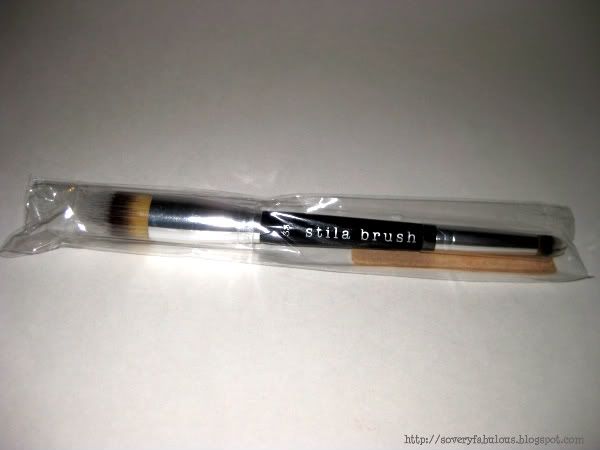 My one unexpected purchase of the day was from the Stila booth. When I heard they were giving 40% off their products, I couldn't resist picking up the #33 One Step Complexion Brush.
So far, I've used the Embroylisse Lait-Creme Concentre and Face Atelier Ultra Foundation a few times and really like them so far, but will wait until I've been using them a bit longer to give a review.
I went to IMATS with a mental list of all the brands I wanted to purchase things from, and I pretty much stuck to my list. I am kicking myself for not getting some OCC Lip Tars though. I tried to convince myself that I didn't need any, but the more swatches I see of all the gorgeous colours, the more I wish I would have picked some up! There's always next year, or maybe I'll cave and order a couple from the website at some point.
Stay tuned for reviews of some of these products coming up!