On Saturday, I met up with
Naomi
for a lunch date at Fresh. Love it there! It was great to catch up with her.
Of course afterwards, we headed over to the MAC Pro store. We checked out the new Dare To Wear collection, and I did end up buying some a couple of the shadows from the collection. I got Shock-A-Holic and Louder, Please. I also wanted to get the Gimme That lipglass, but they were sold out.
I picked up a few things that weren't a part of the collection as well - Aqualine Liquidlast Liner, and Vegas Volt and Impassioned lipsticks. All of those had been on my wishlist for a while.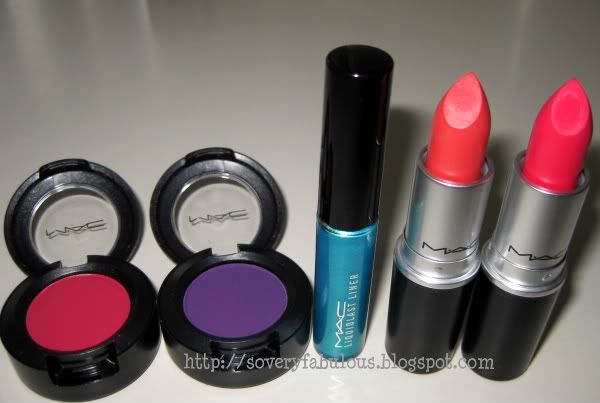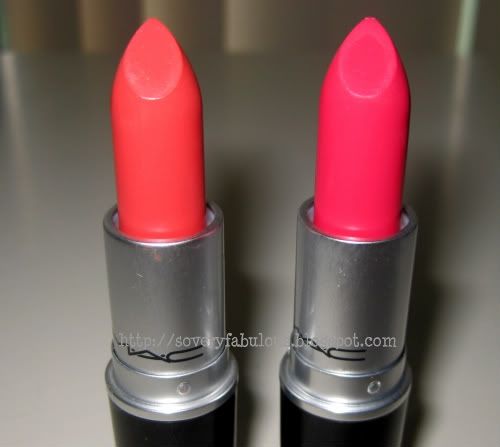 A closer look at the lipsticks - Vegas Volt, Impassioned
I had Free To Be from when it was previously released with the Liberty of London collection, so it's in special packaging. Though it was re-released with both of these collections, it was originally released in the Free To Be quad with the Naturally Eccentric collection in 2005. It is now a part of the permanent collection and can be purchased at any time.
I was trying to take pictures of the 3 shadows together, and one of my kitties wanted to take a closer look at them.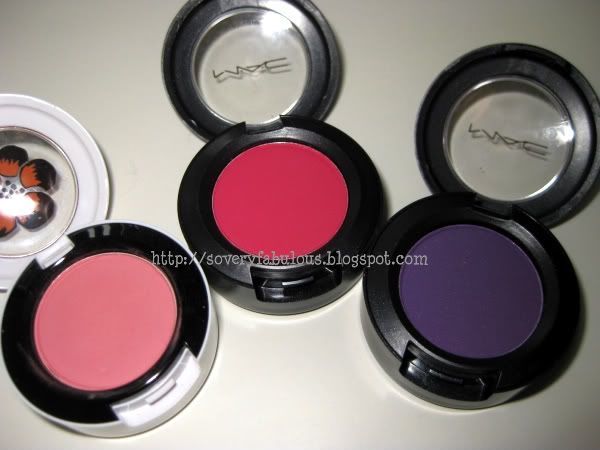 Free To Be, Louder, Please, Shock-A-Holic
Free To Be
A matte coral colour. Beautiful in the pan, but a little hard to work with. Not the greatest colour payoff, but it is buildable. A good base helps, especially something like Coral Crepe or Perky paint pot.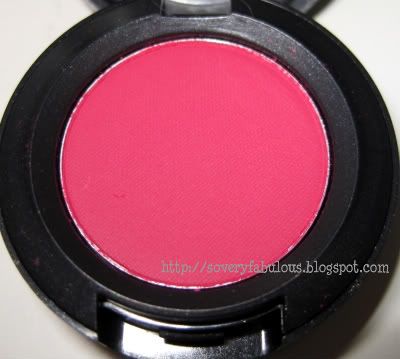 Louder, Please
A gorgeous bright fuchsia colour with a matte finish. I don't have anything like this in my collection. It's weird, I'm not usually drawn to such colours but I couldn't resist this one. It applies and blends well, especially for a matte finish. I'm looking forward to experimenting with this one.
Shock-A-Holic
This is a deep purple. It's listed as a matte, but it does have a very fine red shimmer to it. The shimmer isn't really noticable when applied though. Shock-A-Holic was the colour that I had most wanted to get from this collection. I think it'll make a great crease colour with a wide variety of shadows.
Shock-A-Holic, Louder, Please, Free to Be
Did you buy anything from this collection?